Contact us
Lansing Headquarters
Services – Green & LEED Buildings
Overview of Our Services & Capabilities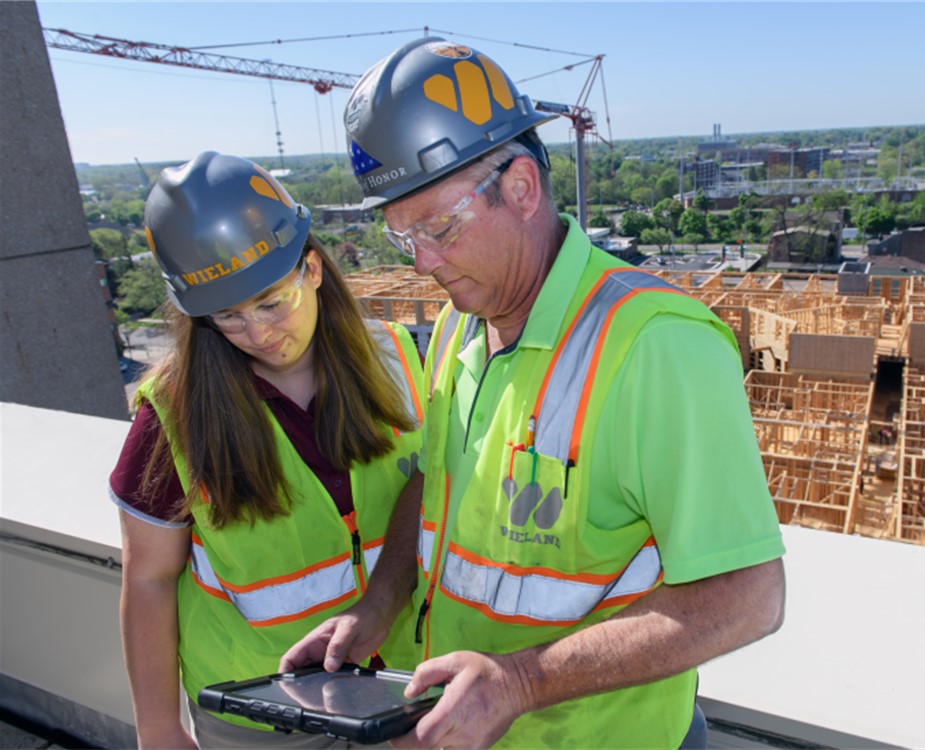 EXCELLENCE IN CONSTRUCTION
Services
Green & LEED Buildings
Green & LEED Buildings
WIELAND has numerous LEED Accredited Professionals on staff. The firm also has experience in managing the construction of LEED Certified Buildings, including those at Certified, Silver and Gold levels.
Many times WIELAND has been at the table during the design phase and can offer opinions on whether the LEED distinction makes sense or not.
"We have come to many bid meetings where LEED has not been requested, turned in a voluntary LEED scorecard, and suddenly found ourselves in a strategic discussion with a client about the merits of going for a LEED Certified building," says Kevin Shaw, Vice-President of Marketing at WIELAND and also a LEED AP. "Each client is different, and each has a fascinating set of reasons why LEED may or may not be right for them."
In some cases, LEED Certification can provide a political advantage to an end user. WIELAND's help in providing a scorecard of LEED points can help customers create "bragging points" to satisfy certain constituents. In other cases, according to Shaw, the reasons to construct a green building are purely altruistic.
"WIELAND is, to some degree, agnostic about the process of LEED Certification," he says. However, our customers are counting on us to be experts on the topic, and we are. If a company wants to do a deep dive on the merits of going Green, WIELAND can provide them with all the information needed to make an informed decision, including the cost ramifications of each."