Contact us
Lansing Headquarters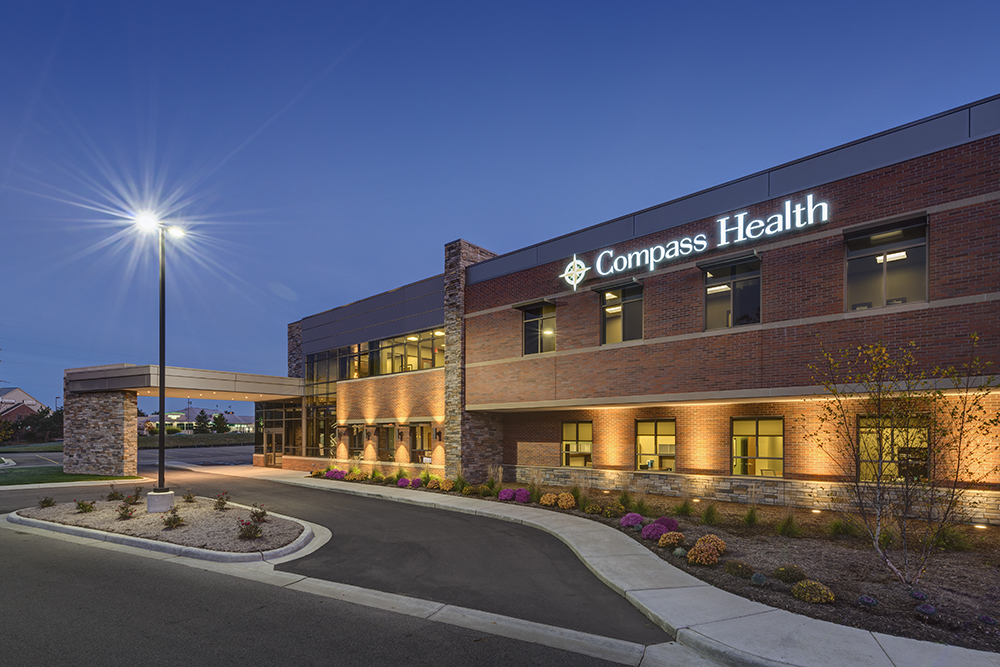 FEATURED PROJECT
Compass Health Cancer Center
EAST LANSING, MI, UNITED STATES
LINEAR ACCELERATOR VAULT – JUST ONE OF FOUR IN GREATER LANSING.
Compass Medical of East Lansing is a group of private physicians dedicated to total wellness. Compass was in the unique position of gaining a Certificate of Need from the State of Michigan to construct an outpatient Cancer Center. It decided upon the Design/Build delivery method, and Wieland teamed with Hobbs + Black to win the competition under a best value competition.
The Cancer Center was constructed with a Linear Accelerator Vault and the option of adding a second. Compass is also the only facility in Mid-Michigan providing microbeam radiation technology. The facility also features physician's offices and an infusion center for radiation therapy.
"The construction of our Cancer Center was an extremely complex project influenced by local, state and federal regulatory mandates, " said David Corteville, COO of Compass. "The Wieland team listened, understood the issues at hand and worked hard to make sure all of the problems were addressed to our satisfaction, resulting in a structure that we receive compliments on daily."
Read More