Contact us
Lansing Headquarters
Services – Delivery Methods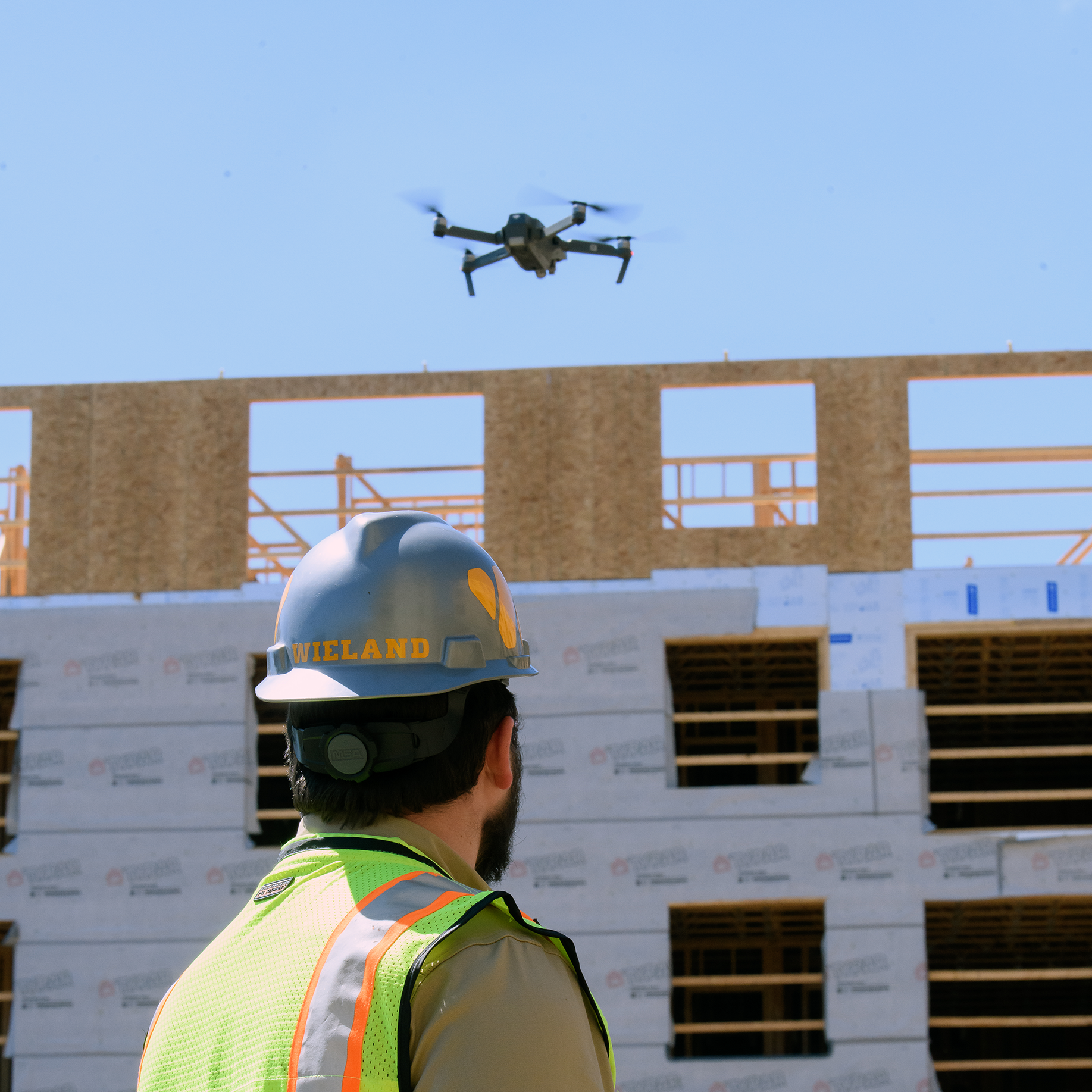 EXCELLENCE IN CONSTRUCTION.
Services
Delivery Methods
Construction Management
WIELAND believes in the Construction Management (CM) approach and has successfully used this delivery method for hundreds of clients. The cost-plus approach to constructing a facility gives the owner an "open book" to view during the construction process.
Approximately 80% of WIELAND annual volume is performed under the CM methodology.  According to CEO, Ed Lorenz; former President, Don Wieland, actually pioneered the delivery method in the 1960's before there was a name for it.
Past President Craig Wieland stated, "My father did not know there was such a thing as construction management, but he was providing this very service in the late sixties and early seventies to some of our original repeat clients," Wieland says.  "Dad had developed a trusting relationship with a few companies with facilities across the United States, and they were looking for a way to lock in our people while using local subcontractors.  From this was born my Dad's belief that people could manage projects over and over again in different parts of the country, with reasonable fees that also provided value-added benefits."
Design/Build Services
Many customers need turn-key services, and wish to avoid the time required to hire both an architect and a construction firm. WIELAND can successfully team up with a group of available architects, providing design services and a guaranteed maximum price, saving owners time and money with one contract.
"We understand the need for Design/Build services and have implemented this delivery method many times, especially for repeat clients in the manufacturing sector," says Kevin Shaw, Partner/Vice President of Marketing.  "When you have a strong comfort level with an architectural and engineering team, you can be very efficient in making progress and pick up valuable time for fast-track projects."
WIELAND has relationships with numerous architectural firms, engineering consultants and subcontractors in nearly every market in the country.  These valued and trusted advisors regularly come alongside WIELAND to assist in complicated and/or fast-track projects.  The Design/Build delivery method is perfectly suited for taking advantage of these relationships.
"We've proven that Design/Build is a viable alternative when the customer knows what he wants, and when time is of the essence," Shaw says.  "WIELAND's ability to get things done in a compressed time frame is one of our strong suits."
General Contracting
WIELAND participates in the fixed-bid arena for projects in the public sector under select circumstances and in market sectors where fixed price contracts are still the norm.
"Due to the nature of our mission, we prefer to bid to institutions that allow a limited number of pre-qualified general contractors, participating in a best-price, best-value bidding process," explains WIELAND's CEO, Ed Lorenz.  "However, there are occasions when we will participate in general fixed price competitions.  Due to our excellent subcontractor relationships across the United States, we can be competitive nearly anywhere."
WIELAND's stature as a non-self performing construction contractor does not preclude it from competing against  other "traditional", self-performing general contractors.  In some markets it has formed strategic alliances or joint ventures to team with those GC's who still have these services, bringing the power of WIELAND's management system and combining it with larger, self-perform contractors.
"Clearly our mission suggests that we will do most of our work in the Construction Management or Design/Build arenas," Lorenz says.  "But there are times when the general contracting delivery method is required and WIELAND can compete here as well."