Pulp & Paper
WHY CHOOSE WIELAND FOR YOUR FACILITY:
Thank you for visiting our site.  WIELAND is an ENR Top 400 Contractor and is a national leader in the construction of pulp and paper projects.  If you are a paper executive seeking a customer-focused, design, engineering and construction partner, then WIELAND would like to meet you!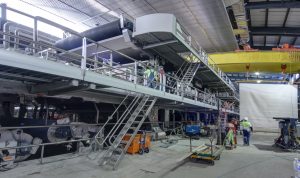 WIELAND has completed three of the last four greenfield, linerboard mills in North America over the past ten years.  All projects were large, greenfield sites built under extremely fast deadlines.  All were done in record-setting time and completed on budget.  WIELAND also has success working for pulp and paper related firms in doing major rebuilds.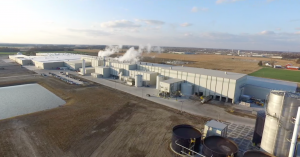 WIELAND has a unique approach in utilizing the construction management delivery method.  In doing so, WIELAND has delivered fast-track projects in record time that have resulted in bringing product to market faster than normal, thus producing revenue streams faster and increasing ROI.
If you have a paper-related project and would like WIELAND's help, please contact Vice-President Steve Opper at 800-633-5488; or e-mail sopper@wielandbuilds.com.