NEW LEADERSHIP/MANAGEMENT STRUCTURE
(Lansing, MI) – WIELAND, an ENR Top 400 Construction firm headquartered in Lansing, MI, has announced a new leadership and management structure for its company effective January 6, 2020.
WIELAND President Craig Wieland has named Ed Lorenz, a Partner and Project Executive at WIELAND since 2014, to the new role of Managing Director, effective immediately.  In his role, Lorenz will oversee all operations of the company and will have oversight of company performance and day-to-day activity in WIELAND's five offices.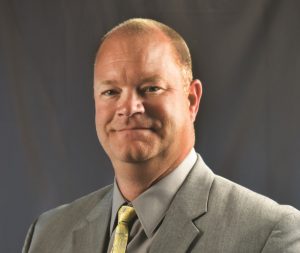 "Ed has distinguished himself as a leader at WIELAND, by the way he has run successful projects and how he has led people on those projects," said Craig Wieland, who remains President and Majority Shareholder at WIELAND.   "I am excited that Ed will be assuming this new role for our company."
WIELAND's new management structure will also include a three-person Management Team and a four-person Board of Directors group.   The new structure is intended to provide checks and balances for WIELAND, its nine shareholders and its 125 employees.
WIELAND's new Management Team will include: Lorenz; Chief Financial Officer Maureen Devota; and, Ryan Roberts, Vice-President and Regional Director of WIELAND's Louisiana and Texas offices.   Devota has been with WIELAND since 1993, and Roberts since 1999.   The Management Team is intended to provide support for the Managing Director.
Also named in the new management structure is a four-person Board of Directors.  The new Board will include President Craig Wieland, an employee since 1980; Maureen Devota; Andy Yarber, Vice-President and Regional Director of WIELAND's Florida office and an employee since 1998; and, Kevin Shaw, Vice-President of Marketing and an employee since 2000.  The Board of Directors will help provide accountability to the Managing Director and Management Team.
"This move is intended to solidify our management structure for the foreseeable future, and these teams are all comprised of company shareholders who have over 150 years of combined experience at WIELAND," said Craig Wieland.   "I believe we are well-positioned for the next decade to continue our history of managed growth."
WIELAND was founded in 1958 and has offices in five states – Michigan; Florida; Louisiana; Texas; and, California.   The firm was ranked #319 of the ENR's Top 400 contractors for 2019.   For more information visit www.wielandbuilds.com.