Church Construction
WHY CHOOSE WIELAND FOR YOUR CHURCH FACILITY: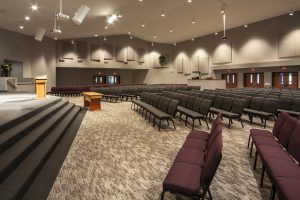 WIELAND and CALVARY BAPTIST:  THE VALUE OF WORKING WITH THE SAME COMPANY, EVEN A DECADE LATER
WIELAND recently completed Phase II for Calvary Baptist Church in Greenville, MI.   This phase consisted of a $1.9M, 13,000 square foot addition.   Phase I (completed in 2008) was a 19,776 square foot sanctuary and classroom structure.   During the planning and design of Phase I, careful attention was paid to how future expansion might take place if the church grew as anticipated.    This included engineering the sanctuary for future sidewall expansion, resulting in minimal disruption and lower costs.
Ten years later, as the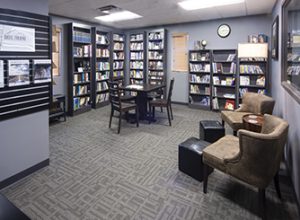 church doubled in size and the anticipated expansion was needed, WIELAND was there to execute the plan.  The value of working with the same construction manager became evident, as WIELAND's knowledge of the original plans and its ability to see them through paid dividends.  As Phase II kicked off, the same WIELAND project manager and site superintendent returned to begin construction.
Throughout the nine-month construction period, Calvary Baptist enjoyed minimal disruption during a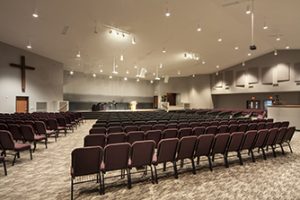 phased construction plan.  A new multi-purpose center was constructed adjacent to the existing structure, which resulted in little to no disruption.   Upon completion of that new structure, WIELAND carefully and safely removed existing walls in the sanctuary.  Incredibly, Calvary Baptist Church never missed a single Sunday service in its sanctuary.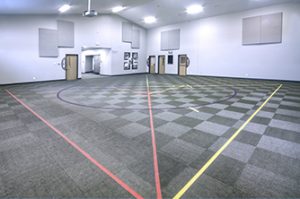 "WIELAND was there for us before they "got the job," said Bart Bouman, Associate Pastor at Calvary.  "By working alongside our architect, they helped us get a feel for our project cost.   They paid attention to our needs and expectations.  They made adjustments without complaint.  I highly recommend them for your consideration."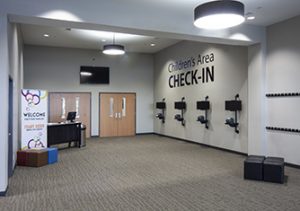 WIELAND is an ENR Top 400 Contractor and is a national leader in the construction of churches.  WIELAND has completed over 50 church commissions across the United States.  If your church is seeking help with a new construction or expansion project, WIELAND would like to meet you!
Please contact Kevin Shaw or Steve Opper at 800-633-5488; or e-mail either of them at business@wielandbuilds.com.